Retinol Cream 101: The Beginner's Guide
Retinol – the anti-aging hero: influencers are obsessed. Dermatologists adore it. Beauty editors are swooning over it. But here's the irony: despite being widely sought after and hailed as one of the most effective anti-aging skincare products, the innovative youth-preserving miracle aka retinol cream continues to confound beauty enthusiasts.
What is Retinol And How Does It Work?
Retinol is one of the most well-known skin care components. Retinol is an over-the-counter (OTC) retinoid that is derived (produced from) vitamin A and is generally used to treat mature-looking skin issues as well as acne. It does not remove dead skin cells like many other mature skin products. Instead, the tiny molecules that make up retinol go deep beneath the epidermis (outer layer of skin) to the dermis.
Once in this layer of skin, retinol aids in the neutralization of free radicals. This stimulates the formation of elastin and collagen, resulting in a 'plumping' effect that can help lessen the appearance of:
Wrinkles
Fine lines
Enlarged pores
While retinol is occasionally used to treat acne and scarring, severe acne is generally treated with a prescription retinoid in conjunction with other drugs that target inflammation and germs. Finally, retinol exfoliates the skin's surface, which can assist enhance texture and tone.
Does Retinol Cream Have Side Effects?
While retinol has been approved by the Food and Drug Administration (FDA), it is not without side effects. Retinol users frequently feel dry and irritated skin, especially when trying out a new product. Other possible adverse effects include redness, itching, and peeling skin.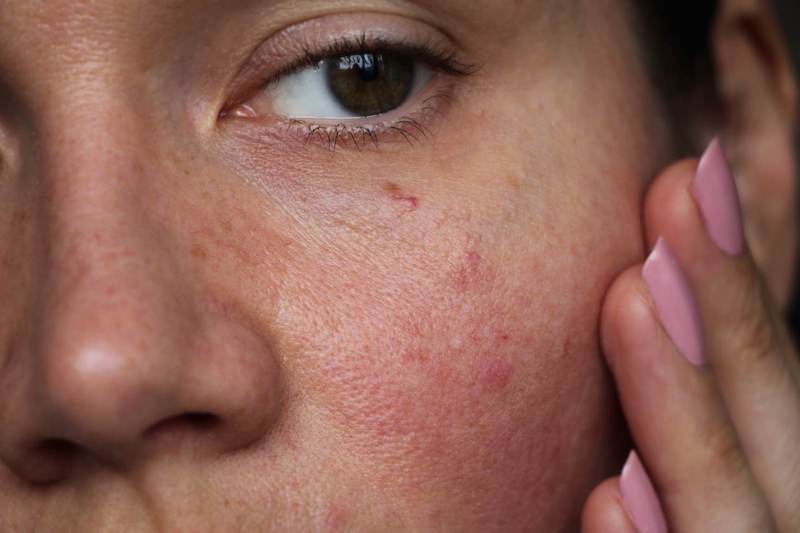 To reduce these adverse effects, begin using your retinol cream or serum every other or third night, gradually increasing to regular use.
If you continue to have skin irritation, you should consult a dermatologist. Better still, consult with a doctor before beginning to use a retinol product to determine whether it is appropriate for your skin.
The Retinol Rules You Should Know
Good things take time: Acne, dark spots, and fine wrinkles are often reduced after at least three months of constant usage.
The first to arrive get plumper skin: Skin cells cycle over every 28 days until our early 30s, creating a clean new layer of unspoiled skin. Cell regeneration decreases beyond the mid-30s, with cells turning over every 50 to 70 days. This causes drier skin, wrinkles, and a duller complexion.
It's a gradual and steady process: Because retinol might irritate the skin, start with an over-the-counter product. Apply a pea-sized quantity once or twice a week.
​​Here's one for those with sensitive skin: Prevent inflammation by using an anti-inflammatory serum or lotion after using retinoids. Consider rich recipes laced with lipids, ceramides, niacinamide, and polyphenols.
Wear SPF every day: Retinol makes the skin more vulnerable to UV radiation, and sunshine reduces its efficacy. Regardless, never leave the house without a daily broad-spectrum SPF 30 sunscreen (or higher).
So, Retinol reigns supreme! (However, there are situations when it may not…): It is advised to avoid using retinol when pregnant or nursing.
When to Consult A Doctor?
Again, although OTC retinol is accessible without a prescription, you should consult with a dermatologist before taking a specific brand. They can assist you in assessing your overall skin condition and recommending the best products for your specific needs. If you aren't getting results using over-the-counter or drugstore remedies, your dermatologist may offer a prescription retinoid instead.
However, if you are not experiencing the desired aesthetic improvements after utilizing retinol, talk with a dermatologist about additional choices, such as:
Alpha-hydroxy acids – AHA (glycolic and citric acids) for anti-aging
Beta-hydroxy acids – BHA (salicylic acid) to improve skin texture and acne
Chemical peels to help clear the outer layer of skin for improved tone and texture
Dermabrasion, which may also help texture and tone fillers for fine lines and wrinkles
Laser treatments for unpleasant red and brown pigment or scarring
Frequently Ask Questions About Retinol
How Long Does It Take to Notice Retinol Cream Results?
Most OTC retinol products may require a few weeks of consistent usage to show benefits. Individuals who utilized retinol for 12 weeks had a "substantial decrease" in wrinkles, according to a study. Also, a more recent 2019 research discovered that using retinol for 8 weeks alleviated wrinkles around the eyes and on the neck.
Can I Use A Moisturizer On Top of Retinol?
You certainly can. According to the American Academy of Dermatology, if you use retinol products, your nightly routine should look like this:
Step 1: Cleanse your face
Step 2: Pat your face dry
Step 3: Apply your retinol cream or serum
Step 4: Wait a few minutes before using moisturizer
If My Skin Cannot Adapt Retinol, Which Alternative Should I Use?
Bakuchiol, a plant-based ingredient, can help you achieve bright skin. Bakuchiol, which is extracted from the leaves and seeds of the phytonutrient-rich Babchi (Psoralea corylifolia) plant, has 3 functions: to calm, soothe, and heal, as well as anti-inflammatory and anti-bacterial effects. It protects the skin from environmental stresses and pollutants as a powerful antioxidant, while also combating the primary indicators of aging by targeting free radicals.
Bakuchiol, like retinol, operates by promoting cell turnover. As a consequence, collagen synthesis is increased, which reduces wrinkles, skin laxity, and general photodamage. The only distinction? It is better accepted by those with dry sensitive skin and is highly suggested for people with oily or acne-prone skin.
Best Retinol Products?
The type of retinol that works best for you will be determined by your age and the demands of your skin. Here are some of our suggestions.
Luna Sleeping Night Oil is the best for dry skin.
A+ High Dose Retinoid Serum is the best for mature skin.
Frankskincare Superman Luxury Face Oil for men, and oily skin.
Beginners should start with: r a Mini Retinol + Repeat Kit
Connect with our top doctors online
If you have any health related issues that you would like to address, please consult our trusted providers.
Consult a MaNaDr Provider